In recent times the interest and vigour to learn tech has increased amongst young people and this is because of how tech inclined fellows are highly sought after in the industry. There are several product design bootcamps online but it is important to look for a bootcamp that can provide you with the necessary information you need to excel in your career. This brings us to the best product design bootcamp online.
Chigisoft academy provides one of the best learning resources in the world at an affordable rate that would wow you, read on to learn more about the pricing for product design(UI/UX) bootcamp online.
What is product design bootcamp
A product design bootcamp is an intensive course on product design also known as a "bootcamp" it is organised by experts to teach beginners the fundamentals and professional approach to design through hands-on workshops covering user interface design, user experience design, collaboration with product teams, and set you off to acquire that dream job in the shortest time possible.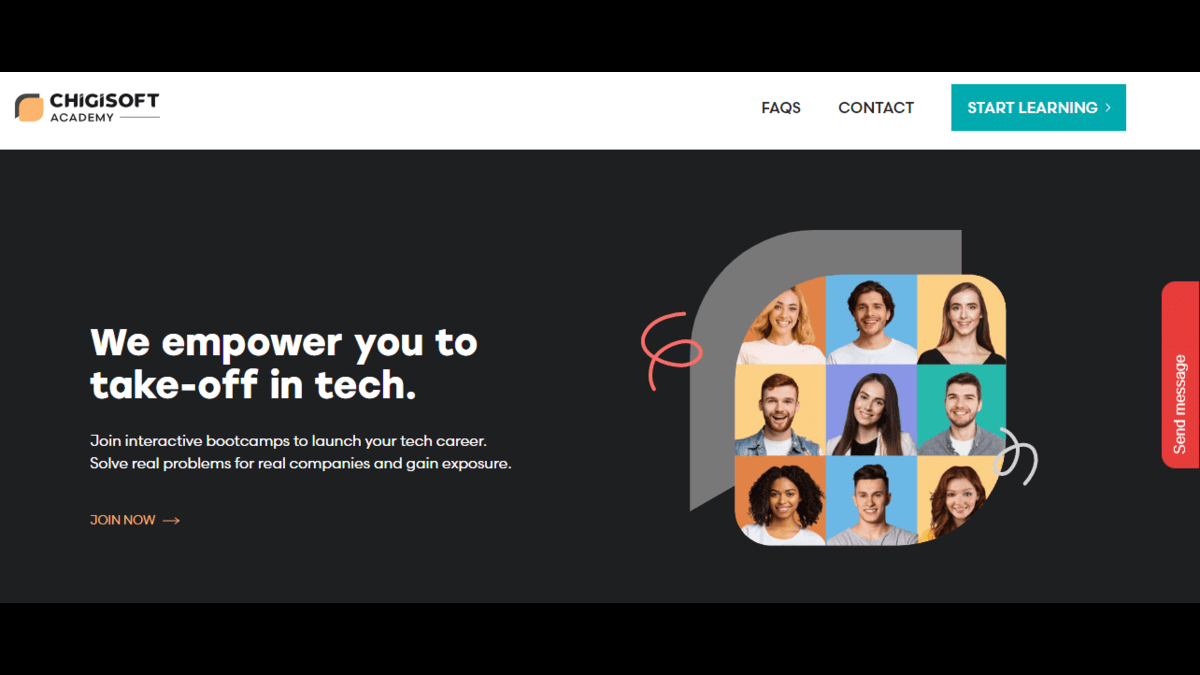 Are UI/UX bootcamps worth it
There have been cases where some people doubt the reliability of bootcamps but the fact is that a lot of graduates and non graduates have started a flourishing career through a bootcamp camp training online and this process is something we highly recommend. So yes bootcamps should be your first go before starting a career in tech.
Product design bootcamps are regarded for being one of the best entry points into the profession of UI/UX design, which can be extremely profitable and fulfilling. A product design bootcamp offers many advantages, including flexible, self-paced learning and an in-depth, practical education.
What you would learn in product design bootcamps
At Chigisoft, you will be exposed to industry experience, which distinguishes this Product Design Bootcamp from others. We have partnered with some of Nigeria's biggest software Companies, who provide our students with real-life projects to work on with deadlines. So our students get a taste of what it's like to be a product designer for a firm, working with time limitations. In an intensive product design Bootcamp like that of Chigisoft Academy you would also learn how to effectively use product design tools such as Figma and Adobe XD and you would have the opportunity to learn the following from industry experts;
1. User Research:
In product design understanding user demands, behaviours, and attitudes can help in product and service development. This process is known as user research. It involves gathering and studying user data using a variety of techniques, including surveys, interviews, and usability testing.
2. UX Documentation
In every design process, UX documentation is important to keep the product designer on track and also ensures that he/she never loses sight of the demands and objectives of the consumers. It comprehensively explains the design choices, approaches, and justifications, thus giving reasons why your design is done in a certain way.
3. User Flows and Journey
These terms will be frequently used by you as soon as you start your career as a product designer, they are both connected to summarising the essence of the product from the perspective of the user, which is a crucial factor in significantly enhancing the product experience.The user flow explains in detail how a user interacts with a product, whereas the user journey provides a high-level summary.of how it is actually done in details. Learn more about their unique characteristics here at Chigisoft forthcoming boot camp in August 2023.
4. Wireframes
A wireframe is a schematic or blueprint that can be used to facilitate communication between you, your programmers, and your designers regarding the organisational layout of the software or website you're developing. This is an interesting aspect of product design and development you definitely do not want to miss.
5. Visual UI design
The aesthetics associated with a specific product or brand are the focus of visual design. It may entail designing the appearance of the product as well as any other assets used to represent the product/brand in some way. Visual design extends beyond specific design deliverables this assures consistency throughout, resulting in a brand that is instantly recognizable.
6. Design System
This is one of the key things you should consider as a product designer. Every standard Organisation has what they term a design system, a style guide or pattern library can be useful as a starting point for a design system, though they are not the only elements to consider. Chigisoft, for example, designs digital products by incorporating their own unique design principles. Design systems in product design have been able to transform the pace of creation and innovation within teams by leveraging a collection of repeatable components and a set of guidelines directing the use of those components.
How much does product design bootcamp cost
Well product design Bootcamps could cost as low as $500- $13,000, although training centres like Chigisoft academy offer a flexible payment method for their online Bootcamp at an affordable rate of $500 or 350,000 Naira. One thing to note is that investing in yourself as a product designer is the best decision you could ever make because of the worth of this skill in the global market.
For example a UI designer's annual salary in the global market is $92K. A senior product designer can earn up to $300,000 per year. Product design is a multifaceted vocation that cannot be completed in a few months. However, you can learn enough to become a competent UX designer and begin earning money immediately after completing this bootcamp.
The bootcamp has been designed to be entirely hands-on, as we will produce documentation and build an entire application. We'll show you how to become a Product Designer.
Industries you can work after product design bootcamp
After a successful completion of a product design bootcamp, can lead to a number of product design job opportunities, particularly in user experience (UX) design, user interface (UI) design, and interaction design. Following completion of a product design bootcamp, you will be able to pursue the following job opportunities:
Product Designer:
After successfully completing the bootcamp program, job opportunities as a product designer are open. This entails being involved in all stages of the product design process, including the early stages of research and concept formulation and continuing with prototyping and testing. The product designer is responsible for the approach to design and takes into consideration the user experience and the commercial goals of the product. They collaborate with various esports like the software developer to ensure the product meets the needs of the consumer while aligning with the aims of the company.
UX Designer:
This is one of the many job opportunities you can get after a product design Bootcamp. As a UX designer you would concentrate on developing simple, user-friendly interfaces for digital products. To guarantee a seamless user experience, you will be expected to carry out user research, create wireframes and prototypes, and work with cross-functional teams. Industry sectors where UX designers frequently work include technology, software development, e-commerce, and digital agency.
UI Designer:
You can also work as a UI designer and gain expertise in the interactive and visual components of various digital products which can be done through developing interface components like buttons, icons and layout compositions. As a User Interface (UI) Designer you would collaborate with a User Experience (UX) designer to create an intuitive and visually appealing interface for product design. They focus on the look and feel of the interface to ensure a seamless user experience.
Interaction Designer:
This is one of the jobs open to you after you graduate as a product designer. As an interactive designer your job will be to make sure that items work properly when customers use them. Understanding a user's objectives when dealing with a product, application, or website will be your responsibility, and you will be in charge of designing intuitive user interfaces.
UX Researcher:
As a product designer you would easily fit into the role of a UX researcher whose responsibility is to thoroughly investigate their target market in order to gather and analyse information that will be useful for the product design process. You must first understand who your user is and what their wants are in order to create goods that meet those demands (and delight users in the process).
Usability Analyst:
As a usability specialist, also known as a usability analyst or user experience researcher, you would have a job role that ensures that software applications and other products adhere to usability and user needs standards. A person in this sector frequently strives to make sure that consumers appreciate the products.
UX Writer:
A UX writer conceptualises and creates the microcopy consumers need to navigate applications, websites, and other digital goods. A user experience (UX) writer produces material for applications, websites, and other digital goods that aid consumers in navigating the product.
Design Strategist:
A design strategist works on changing how businesses create their physical spaces to reflect their mission, vision, and goals. The strategy blends quantitative data with qualitative feedback, resulting in evidence-based strategic design solutions that satisfy the needs of the customer and the objectives of the project.
UX Consultant:
You can also work as a UX consultant and provide knowledge to businesses on a project-by-project basis. UX consultants offer advice, conduct audits, and make recommendations to enhance the usability of already-available goods or assist in the creation of brand-new ones. UX consultants frequently work alone or with other designers in agencies.
Entrepreneur or Freelancer:
A product design bootcamp can give you the information and abilities you need to start your own business or work as a freelancer. As a UX/UI designer, interaction designer, or product design consultant, you can provide your services to a variety of clients and projects.
How to select the best product design bootcamp
When selecting a boot camp training centre there are some important things to consider as you embark on your journey as a product designer.
1. Cost
Definitely cost has always been a factor in decision making. It is important to consider the bootcamp's cost whether it fits within your budget. Compare the tuition rates of various bootcamps and see if they provide any financing or payment plans to make it more accessible.
2. The Training duration
After considering cost, also relate it to the duration of the bootcamp for example Chigisoft offers a 12wks intensive training for just $500, Also note if the boot camp corresponds to your availability and goals.For example some bootcamps may provide part-time or full-time choices, and most conveniently online training that allows you to select a curriculum that works best for you.
3. Instructors they have
One of the most crucial factors to consider when selecting a bootcamp training program is the instructors and training pattern. So attempt to obtain insight into the instructors' talents and knowledge for your bootcamp training because they will be your mentor in the business, and you don't want someone who isn't passionate about his/her career as a product designer.
4. What areas they focus on
When choosing a bootcamp experience, find one that provides comprehensive instruction, because the degree of knowledge you get as a product designer during your learning stage is critical; trust me, you don't want to lose out on any crucial information or industry standards. Take your time researching the curriculum and the specific areas of training at the bootcamp to see if they address the skills you want to master. Continue your search for a bootcamp that offers comprehensive, up-to-date training that adheres to industry best practices. Chigisoft Academy comes highly recommended.
Whether or not the Bootcamp provide financial assistance
Before registering for a bootcamp check to see if they provide financial assistance, such as scholarships, grants, or loan programs. This can be handy if you need more financial aid to finish your studies. Some bootcamps like Chigisoft offer flexible payment methods to aid their students and also give a huge discount to the first 10 people.
Their student success rate
Every participant in a bootcamp training wants to graduate with some amount of financial and career security, so look for testimonials, evaluations, or case studies from past students to obtain insight into their experiences and outcomes. A bootcamp with a high success rate and outstanding evaluations suggests an effective program.
Learn more: The Difference between product Design and Product Management
Conclusion
When it comes to product design bootcamps, there are several options to choose. It is essential to carry out thorough research and analyse each bootcamp according to criteria including the curriculum, lecturers, concentrations, cost, length, financial assistance, and student success rate, which were all discussed in this post. By selecting a reputable and high-quality design bootcamp, you can gain helpful skills, useful information, and industry-relevant experience that will help you thrive in your design career.
Be sure to consider your personal learning preferences, career goals, and financial situation when selecting a design bootcamp. It's crucial to match your needs with what the bootcamp you choose has to offer because each one may have unique strengths and areas of expertise.
Contact Chigisoft academy for more information
Related Article;
The effective way to sell courses online