Chigisoft a leading provider of innovative software and ICT solutions, is proud to introduce Dumo Business Cloud software, a revolutionary platform designed to simplify complex business processes for small and medium-sized enterprises (SMEs). With Dumo Business Cloud, SMEs can streamline operations, enhance efficiency, and achieve sustainable growth in today's competitive market.
At Chigisoft, we recognize technology's immense potential in helping SMEs reduce costs and enhance productivity. Our commitment to delivering innovative and reliable software solutions sets us apart in the industry. We believe that Dumo Business Cloud software will be a game-changer for SMEs, offering unparalleled opportunities to optimize operations and achieve long-term success in an increasingly digital business landscape. Through advanced automation tools, Dumo Business Cloud empowers organizations to optimize their operations, reduce costs associated with manual tasks, and minimize the risk of human error.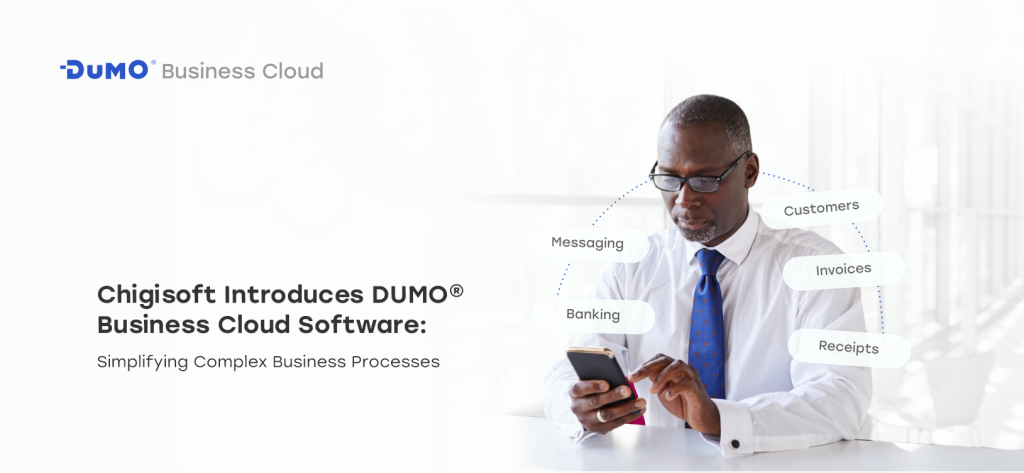 Dumo Business Cloud Software
With Dumo Business Cloud Software, crucial back-office functions such as record keeping, accounting, and payroll can be automated. Furthermore, the integration of mobile technology enables real-time interaction between home, offices, and field representatives, facilitating efficient expense recording and seamless synchronization with accounting software.
Our professional-grade software solutions offer comprehensive services, including information sharing, efficient data entry, and seamless payment and invoice management. By adopting Dumo Business Cloud, businesses can leverage cutting-edge technology to drive maximum efficiency and accuracy, resulting in significant cost savings and a distinct competitive advantage.
Related article: The Ultimate Guide to the Best Business Management Software in 2023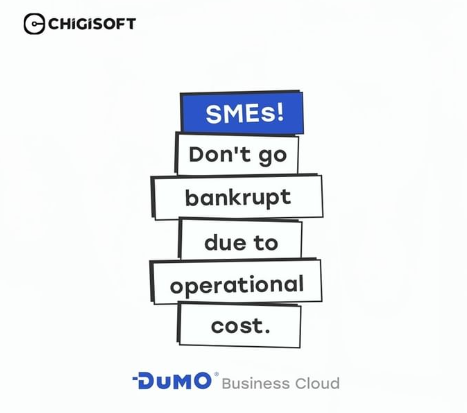 Related Article
Exploring the Benefits of Business Management Software
The Best Software Development company
Business management Software for SMEs in Nigeria
The effective way to sell courses online
The Ultimate Guide to the Best Business Management Software in 2023
About Chigisoft
Chigisoft is a leading software and ICT company known for its cutting-edge and state-of-the-art solutions. We provide cost-effective, scalable, and secure ICT solutions that help businesses thrive in today's dynamic market. With our unwavering commitment to innovation and reliability, we are proud to bring Dumo Business Cloud to the market, empowering SMEs with the tools they need to succeed.
For more information about Dumo Business Cloud and how it can transform your business, please visit Chigisoft.com or contact our sales team at +2348056095332